The update we released on the 08th of September 2016 includes the following changes:
Aimbot doesn't lock on with knife or grenades in hand anymore.
Triggerbot, No Flash, RCS and Autopistol page has been removed. All these features were added all together on another page which is now titled as "Misc". Bunnyhop and Radar indicator has as well been moved to "Misc" tab.
Aimbot and Skinchanger tab layout has been modified to avoid confusion by new users and is now easier to understand which saves up time for developers support team and users.
Misc Tab: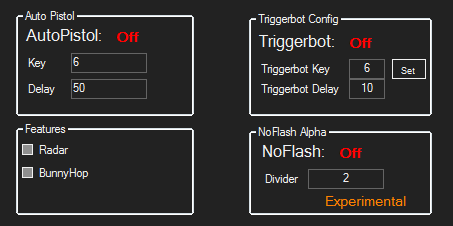 Skinchanger Tab:

Aimbot Tab: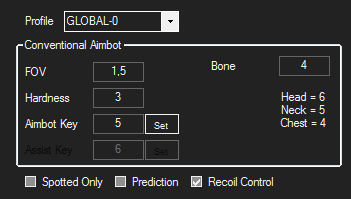 As you can probably tell, the Misc tab page is still in an experimental state and we haven't figured out a good layout for it. However we are currently working on it.
If you have any suggestions feel free to suggest them down below in the comment section.